Luxor and surroundings Slide-Show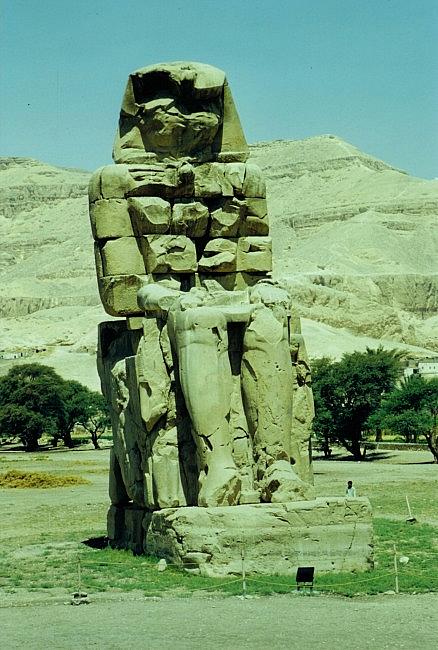 Luxor Slide Nr. 13: Colossi of Memnon

Perhaps the most imposing monument on the West Bank of Luxor are the famous Colossi of Memnon. The massive quartzite statues once flanked the entrance to Amenhotep III´s mortuary temple. Now they stand alone in a field at the side of the road leading to the Valley of the Kings.