Cairo and surroundings Slide-Show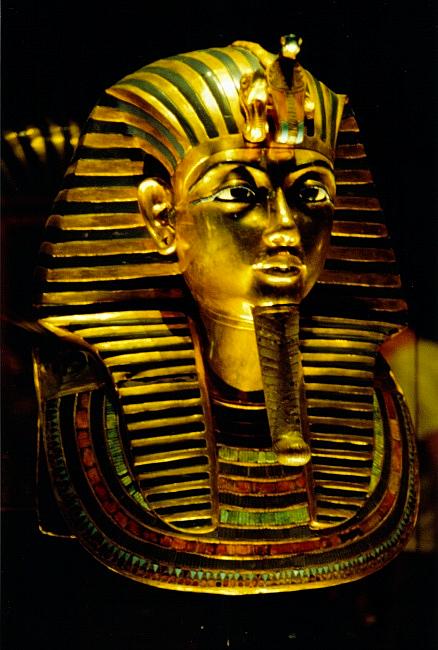 Cairo Slide Nr. 6: Tutankhamon

Tutankhamon was a boy when he began to rule over Egypt. He was also a boy when he died. He ruled Egypt for nine years and in this time he regained the traditional religion and beliefs. This marvelous gold mask protected the head of Tutankhamon´s mummy. The weight of the mask is 11 kg, it is 54 cm high and the width is 39.3 cm.