Andalusia: Map/Geography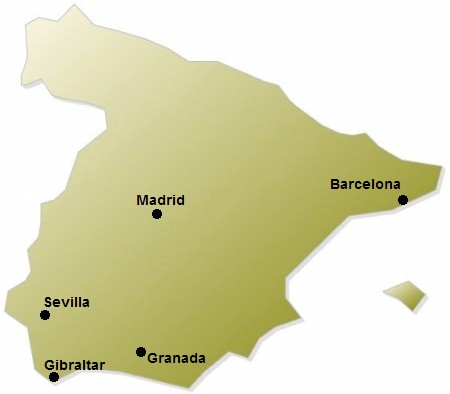 With its history with strong Islamic roots, Andalucía is perhaps the least European part of western Europe. This is, because its history and heritage is Spanish as well as Moorish. Andalusia is famous for Picasso, flamenco, fiesta and bullfighting.

Andalusia is a region in southern Spain. It is the part of the country that is closest to Africa. The capital city of Andalusia is Seville. Other famous towns are Malaga, Cadiz, Cordoba or Granada. Andalsia borders both the Mediterranean Sea and the Atlantic Ocean.

Andalusia is divided in the 8 provinces Sevilla, Granada, Córdoba, Cádiz, Málaga, Huelva, Jaén and Almería. Andalusia covers an area of about 87.000 square kilometers, thats about 17,2 percent of the whole area of Spain. Andalusia has a population of 7.2 million people.